Kia "Futuron" Fully-Electric Concept SUV
Kia Futuron Concept SUV
Kia has revealed its new Futuron Concept, an illuminating all-wheel drive SUV coupe which proposes new designs for future electric vehicles. The Futuron Concept represents the modern and confident image of a progressive electric SUV coupe envisioned by Kia. The Futuron name itself is a portmanteau of 'future' and 'on'.
With a design based around the notion of dynamic purity, the Futuron Concept merges elegant proportions with pure shapes and surfaces. Its lightweight SUV coupe body incorporates a fully-electric all-wheel drive powertrain, wrapped in bold yet modern exterior surfaces, and with a flexible, high-tech interior.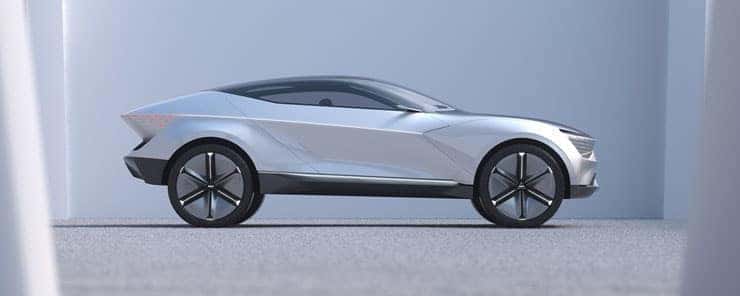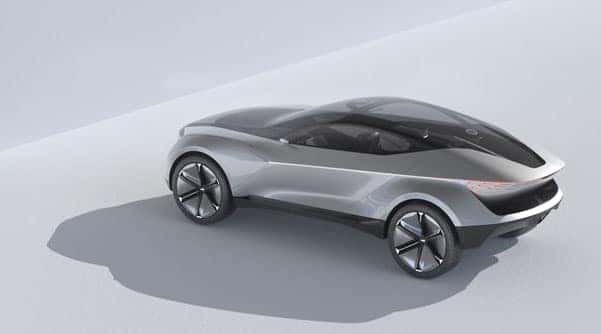 A Fully-Electric SUV Coupe
A sports car on an SUV platform, combined with comfortable, lean-back seats, Futuron offers users a new type of interactive driving experience suitable for urban city environments. Various elements of the vehicle's structure and design foster the important connection and interaction between car and driver.
The novel proportions of the car are immediately striking. Its low-profile SUV coupe body makes a strong statement of intent for Kia's future cars, which will be confident, sporty and modern, yet also elegant. At 4,850 mm in length, 1,550 mm tall and with a 3,000 mm-long wheelbase, the Futuron's elevated ground clearance is matched with a low, lean body to create a dynamic, confident posture.
The Futuron's fully-electric powertrain makes this shape possible. A high-capacity battery is mounted low in the vehicle's body, beneath the cabin floor, providing electrical energy to four powerful in-wheel electric motors. The elevated stance of the car is therefore matched with a low center of gravity and a cutting-edge e-AWD system which delivers lightning-fast responses to driver inputs.
The New 'Tiger Face' of Kia
The front of the Futuron features a new reinterpretation of Kia's 'tiger nose' grille, a signature for Kia design now for over a decade. While maintaining the basic principle of the design – a clear outline with tabs in the middle – Kia's designers have expanded the boundaries, widening the shape across the front of the car to create a restrained, yet elegant 'tiger face'. The newly-designed front of the car, like that of the Imagine by Kia Concept first revealed earlier in 2019, expresses a new design interpretation for Kia's future electric vehicles.
Flexible and Autonomous Cabin
The Futuron's seamless interior also reflects its autonomous driving nature, with surfaces flowing uninterrupted from the dashboard and through the door panels. The two front seats are created out of flexible materials and can offer an upright 'driving' position, or a reclined 'rest' position, similar to the flexibility afforded to first-class airline passengers. With the activation of the Futuron's autonomous driving features, the two front seats recline as the steering wheel retracts. The 'zero-gravity' seating position this creates helps to reduce fatigue on long journeys.