Kia EV6 named 'Crossover of the Year' at 2021 TopGear.com Awards
The Kia EV6 has earned the coveted 'Crossover of the Year' title at the 2021 TopGear.com Awards.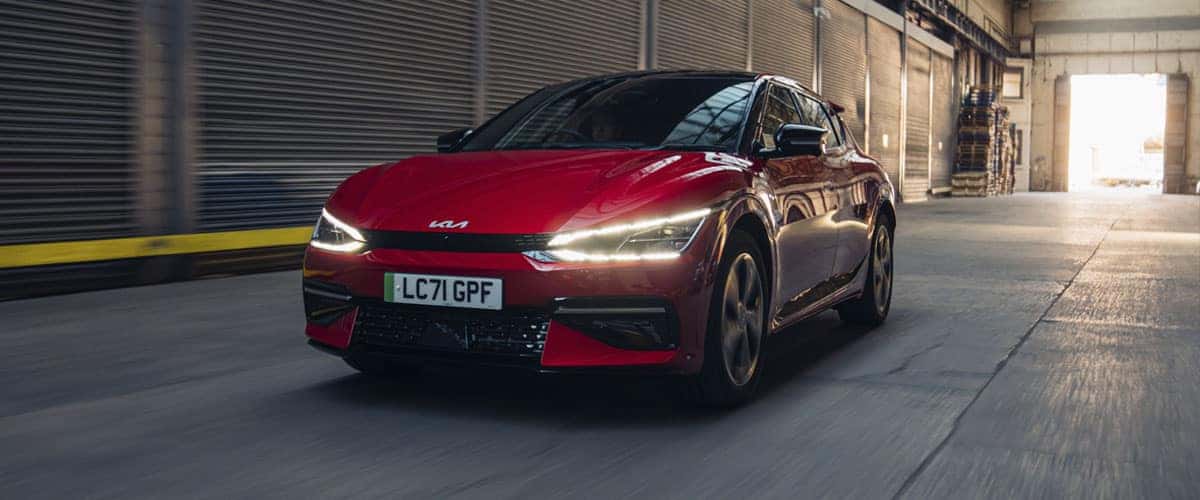 The fully electric EV6 impressed Top Gear's judges thanks to its long electric range, dynamic performance, style, and 800-volt ultra-fast charging – offering 10-to-80 per cent charge in just 18 minutes.
Tom Ford, Associate Editor, commented: "With the EV6, Kia has gone all-in; wholly electric, wild styling, class-leading charging, gadgets galore. It delves deeply into the concept of a mobile lounge, the EV6 pushes into the darker corners of making an EV actually interesting to drive. It's also spacious, nicely-equipped and well-built. It cruises with all the best bits of EVs – quiet, smooth, calm – and then punts down a backroad with proper potential. A crossover in more than one sense, then. For the car, and the brand."
The TopGear.com Awards ceremony is viewable at youtube.com/topgear and topgear.com.
The EV6, Kia's first dedicated electric car, offers buyers a choice of multiple fully-electric, zero-emission powertrain configurations, including standard-range (58.0 kWh) and long-range (77.4 kWh) high-voltage battery packs. EV6 is Kia's first electric vehicle to be available with two-wheel (2WD) or all-wheel drive (AWD) options – the latter offering enhanced dynamic capability in even the most challenging conditions.
Ferguson Kia is Oklahoma's longest established Kia dealer. No one, in Oklahoma, knows the Kia brand better than Ferguson Kia. Ferguson Kia is excited to bring the new Kia EV6 to the Tulsa Metro. We expect the EV6 to arrive at our Kia dealership near Tulsa, OK sometime in early 2022 (the GT model is expected to arrive in late 2022). Contact our friendly team of Kia professionals, today, to learn more about its arrival date, pricing, or pre-orders.