Kia EV6 Receives Straight A's on Cars.com's "2023 Car Seat Fit Report Card"
Tulsa parents hold the safety and well-being of their little ones in the highest regard. When it's time to select the ideal family vehicle, factors like car seat capabilities and overall child safety take center stage. Tulsa parents are on the lookout for vehicles that not only shine in performance and design but also prioritize providing maximum security for their children on the road.
One valuable resource that assists Tulsa parents in evaluating a new vehicle's car seat capabilities and overall child safety is Cars.com's annual "Car Seat Fit Report Card." This comprehensive report compiles a year's worth of meticulous Car Seat Checks conducted by Cars.com's team of experts. Certified child-passenger safety technicians carry out each evaluation, installing three distinct car seat types—infant, convertible, and high-back booster—into each new vehicle. This assessment scrutinizes the vehicle's latch system and its compatibility with various car seat models, ensuring a thorough evaluation. Cars.com evaluates vehicles as they become available from automakers.
The 2023 Kia EV6 has achieved outstanding results in Cars.com's 2023 Car Seat Fit Report Card, earning a series of straight A's from the outlet's certified child passenger safety experts. Among the vehicles assessed, the EV6 stands out as one of only seven to achieve perfect scores from Cars.com's safety technicians.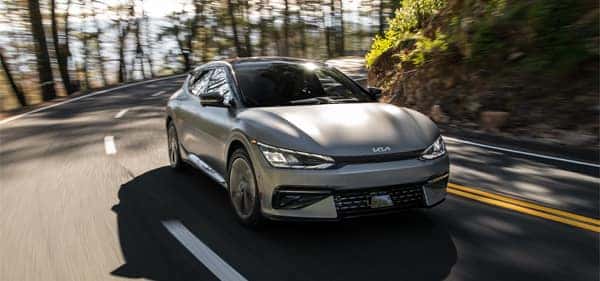 Jennifer Geiger, Cars.com News Editor, and Certified Child-Passenger Safety Technician, noted, "With its spacious rear seating, easily accessible latch anchors, and clearly marked instructional labels, the process of installing car seats is a seamless experience—resulting in a flawless score on our Car Seat Check. Alongside its compelling combination of affordability, impressive range, and generous passenger legroom, the Kia EV6 emerges as a captivating and family-oriented option for parents seeking an electric vehicle." [1]
The dynamic Kia EV6 made a significant impact on the electric vehicle market upon its debut last year, advancing Kia's ambitious Plan S strategy aimed at leading the way in electrification. Since its introduction, the Kia EV6 has garnered a multitude of accolades, a testament to its diverse range of electrified trims such as the Wind, GT-Line, and GT1.