Ferguson Kia and Tulsa Drillers 2022 Partnership Announced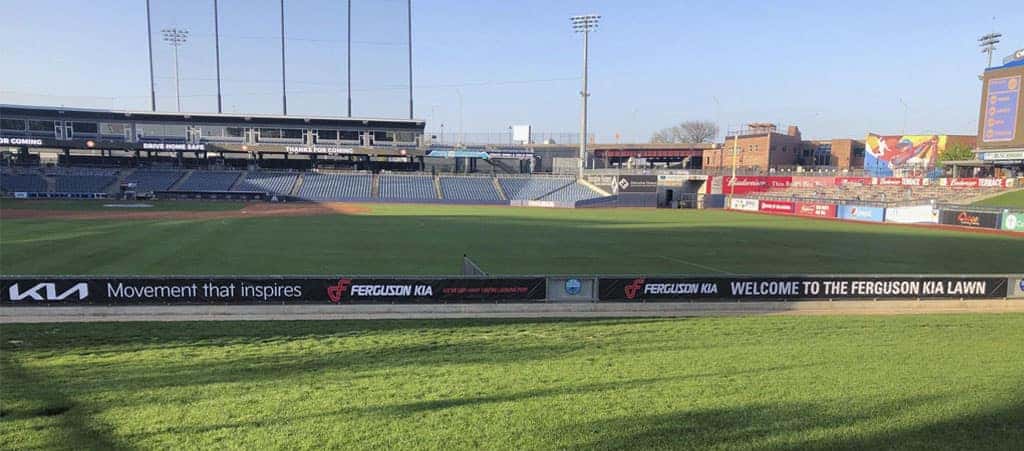 Tulsa Drillers Field of Dreams partner
Ferguson Kia will be the 2022 Tulsa Drillers Field of Dreams partner. The Tulsa Driller's Field of Dreams program gives local youth baseball and softball teams an opportunity to experience a unique night of Drillers baseball at ONEOK field. The program includes 20 tickets for the team, a team photo, an appearance on the ONEOK Field videoboard and the opportunity to be on the field for the National Anthem.
To nominate your youth team to participate in the free Ferguson KIA Field of Dreams program click here.
"The Drillers are proud to partner with Ferguson Kia to bring the Ferguson Kia Field of Dreams program to ONEOK Field in 2022. Giving young baseball & softball players the ability to go on field in this once in a lifetime experience will only help to grow the game and give these kids an everlasting memory," said Drillers Assistant GM & VP, Marketing. "Thanks to Ferguson Kia for providing this opportunity!"
"Ferguson Kia is proud to launch our Field of Dreams partnership with the Drillers," said Stephen Hill General Sales Manager of Ferguson Superstore. "Youth sports can be a pivotal piece of shaping the future of Tulsa, and this program offers our kids the chance to watch those who play their sport on an elite level up close."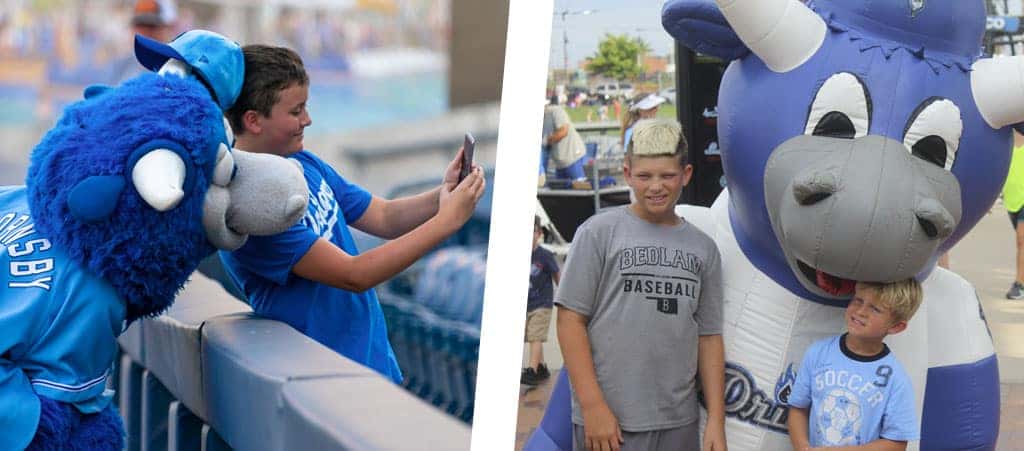 Tulsa Drillers Family Funday partner
Ferguson Superstore will become the presenting sponsor of the Drillers Family Fun Day Sundays promotion which features family friendly promotions, including Kids Eat Free (Ages 12 & Under), Kids Run the Bases (post game) and special co-branded kids giveaways for the first 500 children ages 12 and under.
ABOUT THE TULSA DRILLERS
The Tulsa Drillers are the Double-A affiliate of the National League's Los Angeles Dodgers and play at beautiful ONEOK Field, located in the Historic Greenwood District in Downtown Tulsa. ONEOK Field opened in 2010 and has been a key player in the revitalization of Tulsa's Downtown core. The Drillers franchise began play in 1977, making it the oldest professional team in Tulsa.