Kia Telluride Earns 2022 Edmunds Top Rated SUV Award
The Kia Telluride arrived three years ago. In each of its first two years, the Telluride earned the coveted "Top Rated SUV" award from Edmunds. Now, in 2022, the Telluride maintains its throne.
The Kia Telluride has been named "Edmunds Top Rated SUV," in the 2022 Edmunds Top Rated Awards, marking the third win in three years for Telluride SUV.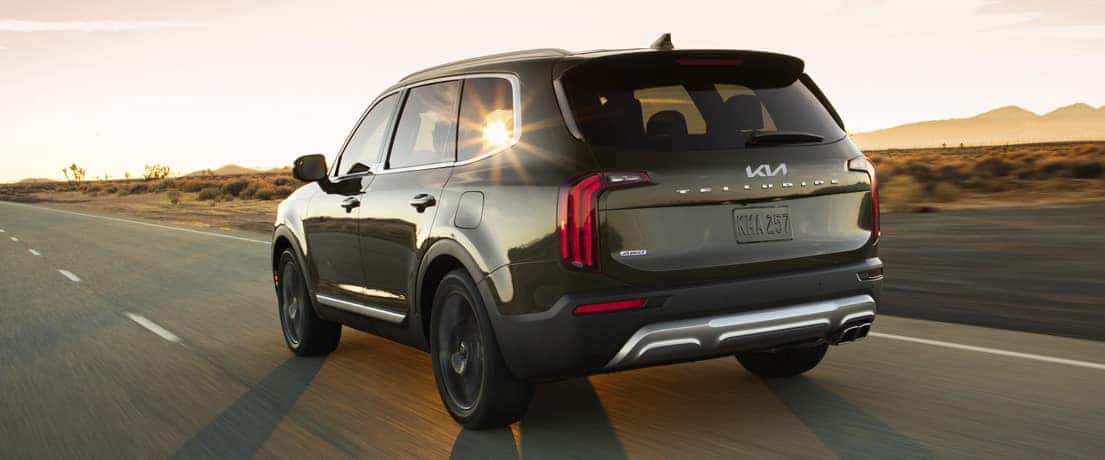 Edmunds Top Rated Award winners are tested, ranked, and selected by Edmunds editors from a group of finalists that consisted of each of the highest-ranked eligible new vehicles in their classes. Eligible vehicles in nine categories underwent the full Edmunds testing process and were rated based on value, storage, tech, interior, comfort, and driving.
For 2022, Edmunds acknowledged the Kia Telluride for its overall excellence in the market. Edmunds Editor-in-Chief, Alistair Weaver, had the following to say about the award-winning SUV, "The Kia Telluride provides an unbeatable combination of passenger comfort, helpful technology features and outstanding value."
The popular three-row SUV's latest achievement shows that Telluride continues to deliver on the promise of overall excellence in the competitive SUV market. For 2022, the Telluride adds the new Kia badging and redesigned radiator grille. Inside, the Telluride adds a larger 10.25-inch navigation display; among other great features.
Ferguson Kia is Oklahoma's longest established Kia dealer. No one, in Oklahoma, knows the Kia brand better than Ferguson Kia. Contact our friendly team of Kia professionals, today, to learn more about the 2022 Kia Telluride.