Ferguson Kia Earns 2021 "Oklahoma Kia Dealer Of The Year" Award
Broken Arrow, OK – 01/28/2020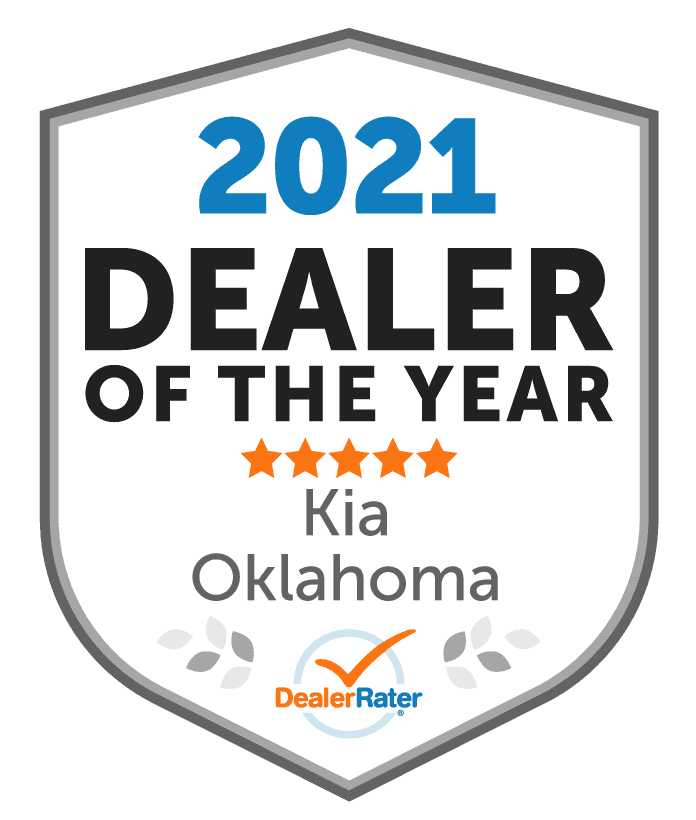 Ferguson Kia has been awarded the 2021 Oklahoma Kia Dealer Of The Year Award, by DealerRater. The DealerRater Dealer of the Year Awards recognize auto dealerships across the U.S. and Canada who deliver outstanding customer service, based on consumer reviews written on DealerRater.com. The awards are based on reviews by new- and used-car shoppers and those who took their vehicles into dealerships for service. Reviewers evaluated Ferguson Kia on its pricing, friendliness, quality of work, customer service, and overall experience.
Founded in 2002, DealerRater is the world's leading car dealer review website that connects consumers with the right person at the right dealership. The site offers over 6.5 million sales and service reviews across 44,000 U.S. and Canadian dealerships, including a network of more than 5,000 Certified Dealers.
"Car buyers have spoken and have identified Ferguson Kia as the best Kia dealer to do business within Oklahoma," said DealerRater General Manager Jamie Oldershaw. "The quality and number of reviews for Ferguson Kia speak volumes of the top-notch experiences they provide to customers."
Apart from Ferguson Kia winning the 2021 Oklahoma Kia Dealer Of The Year Award, Ferguson Superstore was awarded the 2021 DealerRater Consumer Satisfaction Award, an annual recognition given to auto dealerships that deliver outstanding customer service as rated by online consumer reviews.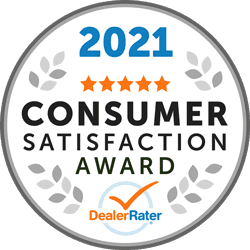 Consumer Satisfaction Awards are given to the top 10 percent of U.S. new-car dealers based on their PowerScore™, as well as top independent and Canadian dealerships that receive at least 25 annual reviews and maintain a minimum average PowerScore™ rating of 4.0 out of 5.0. The PowerScore™ is determined using a Bayesian algorithm that factors the dealership's average DealerRater consumer rating and the total number of reviews written about the dealership during the 2020 calendar year.
"We'd like to congratulate Ferguson Superstore and all of our Consumer Satisfaction Award winners," said Oldershaw. "DealerRater's extensive review database allows shoppers to identify dealerships that are providing excellent customer experiences, and it's clear that Ferguson Superstore stands out amongst its peers in Oklahoma."
We're very proud of our online reputation, here at Ferguson Kia. We know Tulsa-area shoppers pay attention to dealership's online reputation, but, for us, it goes beyond just receiving 5-star reviews. Our true goal is to uplift our beloved community. This goal dates back to our founder, Jerry Ferguson, who said, "Through the efforts of our employees and management, our dealership has become an integral part of the Greater Tulsa community. Ferguson Kia is committed to improving the quality of life, for community residents, by our involvement in a myriad of civic, cultural, community and charitable endeavors."
If you're in the market for a new Kia sedan or new Kia SUV, or a used vehicle; we encourage you to visit our Tulsa Metro Kia dealership, and discover the Ferguson Kia advantage! Give us a call, today, at 918-258-1800.