Kia Telluride Wins "Triple Crown" of Prestigious Automotive Awards
Today, the Kia Telluride was named 2020 North American Utility Vehicle of the Year by the distinguished North American Car of the Year jury (NACTOY). The Telluride's latest achievement successfully caps off what's known in the auto industry as the "Triple Crown."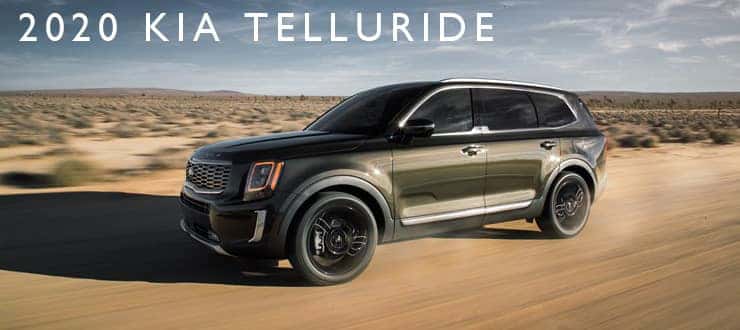 Discover The 2020 Kia Telluride
2020 Kia Telluride Wins Automotive Triple Crown
Along with the 2020 North American Utility Vehicle of the Year award, the Telluride also won the MotorTrend "SUV of the Year Award" and earned a "Top 10 Award" by Car & Driver, earlier this year. All three awards are the most highly sought after accolades in the automotive industry. Winning the Triple Crown solidifies Kia's arrival in the top tier of the world's automotive manufacturers.

2020 is the first year the Kia brand has earned the North American Utility Vehicle of the Year award. NACTOY jurors voted Telluride number one after spending months of deliberation, including test drives, comparisons and other evaluations. The Telluride prevailed over a field of 12 semi-finalists and three finalists in the utility category.
Kirk Bell, NACTOY secretary-treasurer, had the following to say about the Telluride's achievement, "The Kia Telluride makes owning an SUV look cool while offering the smooth ride and rich interior of a luxury vehicle without the luxury price." [1]
The Telluride continues to be one of Kia Motors America's best-selling vehicles. Since going on sale, nearly 60,000 Tellurides have been sold and demand continues to outpace supply.
Ferguson Kia continues to get shipments of the Kia Telluride SUV at our Tulsa area Kia dealership. Contact our Kia Sales Team to learn more about how you could own a new Kia Telluride, today!