2020 Telluride Earns Top Safety Pick Rating, Kia Leads All Other Brands with TSP/TSP+ Ratings
2020 Kia Telluride earns TSP Ratings
Kia Leads All Other Auto Brands with Number of Models that Hold TSP/TSP+ Ratings
The new 2020 Kia Telluride was recently awarded a Top Safety Pick rating from the Insurance Institute for Highway Safety (IIHS). With its new safety rating, the Telluride can join the growing rank of Kia models distinguished with a IIHS top safety rating. It brings Kia's total line-up of vehicles with either a Top Safety Pick or Top Safety Pick Plus rating to twelve; more than any other auto maker.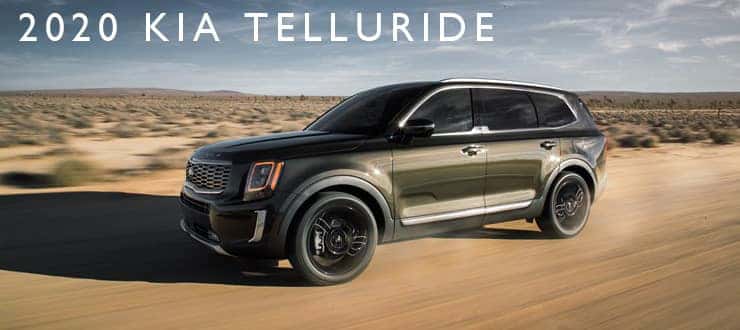 Kia now has more vehicles with Top Safety Pick and Top Safety Pick Plus ratings than any other auto brand. Five Kia vehicles now have the Top Safety Pick rating (like the 2020 Telluride) and seven Kia vehicles have the Top Safety Pick Plus rating (like the 2020 Soul) when equipped with front crash prevention and specific headlights.
"We are extremely proud of this significant achievement," said Orth Hedrick, Executive Director, Car Planning & Technology, KMA. "We constantly strive to build the best quality and safest vehicles possible and being the automaker with the most TSP and TSP+ ratings is ultimately gratifying."
The Kia Telluride easily sets itself apart from the crowd. The 3-row Telluride is Kia's largest SUV ever. Ferguson Kia has the new Telluride for sale at our Kia dealership near Tulsa, OK. Our team of Kia experts can answer any questions you have about 2020 Kia Telluride lease and loan options!
Sources:
"KIA HAS THE MOST VEHICLES WITH TOP SAFETY PICK AND TOP SAFETY PICK PLUS RATINGS FROM INSURANCE INSTITUTE FOR HIGHWAY SAFETY." Kia Motors America Newsroom, 25 July 2019, www.kiamedia.com/us/en/media/pressreleases/15195/kia-has-the-most-vehicles-with-top-safety-pick-and-top-safety-pick-plus-ratings-from-insurance-insti.