Kia Announces 2019 Stinger GT Atlantica limited-edition
Back in November of 2017, the Kia Stinger burst onto the scene. Once the curtain was pulled back, we were introduced to something no one had ever seen from Kia – a new authentic gran turismo. The Stinger instantly demanded attention with its head-turning design, and quickly began garnering critical acclaim.
Fast forward to today. Ferguson Kia has been able to bring the Stinger to Tulsa; introducing Oklahomans to its high-speed driving performance and undeniable luxury. We've received a lot of inquires about the Stinger. Many have been blown away by the Stinger's sleek design and nimble performance, and a select few are now proud owners of their very own gran turismo. To say we've became a fan of the Stinger would be an understatement.
As big of fans as we've been of the 2018 Stinger, the details coming out on the 2019 model year Stinger appear to be even more impressive. Kia has announced a 2019 Stinger GT Atlantica limited-edition.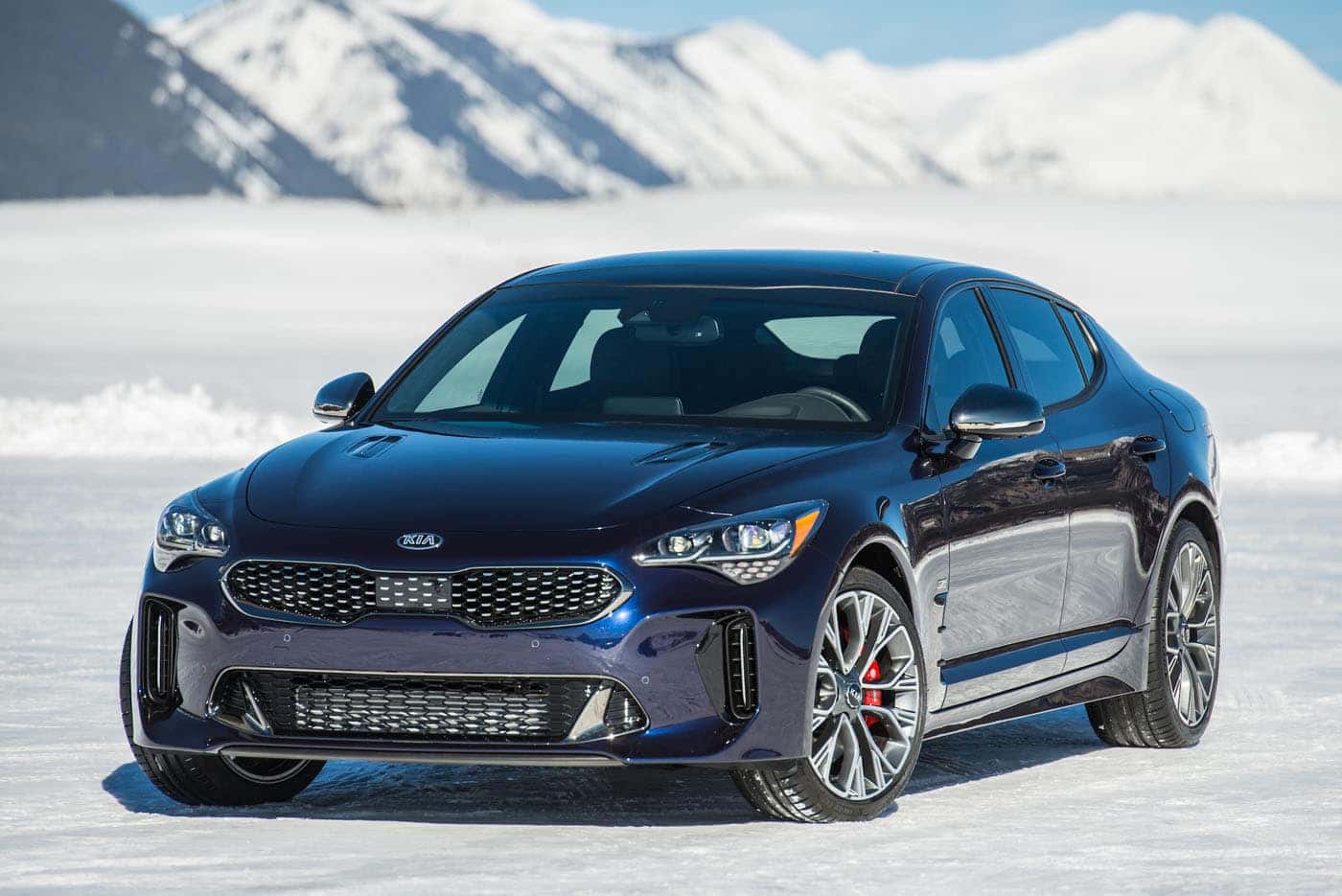 The 2019 Kia Stinger GT Atlantica edition distinguishing itself with exclusive numbered badging inside and out, along with a bevy of technology and luxury features. Based on the Stinger GT2 AWD, the Atlantica edition is immediately recognizable with its Deep Chroma Blue metallic exterior paint. The aggressive 19-inch alloy wheels come direct from the European Stinger.
An exclusive Espresso Brown Nappa leather interior complements the exterior and a rich black suede-type headliner adds a premium touch to an already well-equipped cockpit. Unique features to the Stinger GT Atlantica include a Surround View Monitor, a wireless phone charger, and heated rear outboard seats. Three tasteful Stinger Atlantica badges, one on the front center console and two that flank both front fenders, round out this exclusive and limited package.
Kia has not released pricing information on the limited-edition 2019 Stinger; however, the have said the new Atlantica edition will go on-sale this summer. With only a 500-unit limited-production run, the Atlantica edition is guaranteed to sell out quickly. We're not sure if Ferguson Kia will be getting one of the limited-edition Atlantica models, but stay tuned to our Kia Blog and our Kia Facebook page to learn more, as we draw closer to summer.