Kia Telluride Awarded "Best Mid-Size 3-Row SUV" in Good HouseKeeping's List of "Best Family Vehicles of 2023"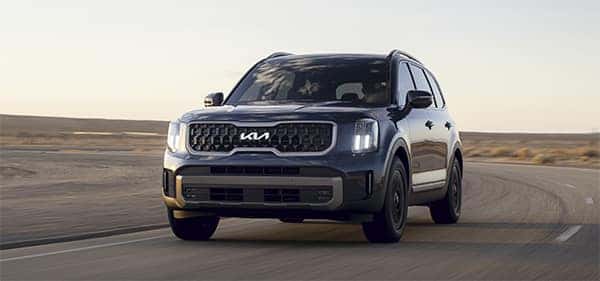 The 2023 Kia Telluride has taken the crown once again, being hailed as the "Best Mid-Size 3-Row SUV" in the prestigious Good Housekeeping "Best Family Vehicles of 2023" list. The 3-row SUV has been recognized by Good Housekeeping for the third time in just four years.
The Kia Telluride is the perfect fusion of luxurious creature comforts, and advanced technology, making it the ultimate dream machine for parents and the younger occupants who crave excitement. It's a ride that has an irresistible appeal to families all across the United States; including Oklahoma.
This three-row, flagship SUV is made exclusively at Kia's West Point, Georgia factory, and it's not hard to see why the Telluride is the crown jewel of Kia's offerings. For the 2023 model year, the Telluride has undergone a facelift both inside and out, with stunning redesign elements that will make heads turn on the streets. These elements are especially highlighted in the Telluride X-Line and Telluride X-Pro trims.
About Good Housekeeping
Good Housekeeping dates back to 1885. In 1900 Good Housekeeping opened the Good Housekeeping Institute with their"experiment station." In addition to conducting blinded-consumer testing, Good Housekeeping Institute evaluates thousands of products each year in their cutting-edge labs. The company continues to meticulously test products so that consumers can make the best decision for their families.
[1]
For their list of "Best New Family Cars of 2023," Good Housekeeping Institute experts joined forces with the automotive authorities from Car and Driver.
[2]