Autotrader Names the Kia Telluride a "Best New Car of 2020"
Telluride lauded for powerful exterior design and premium, well-appointed interior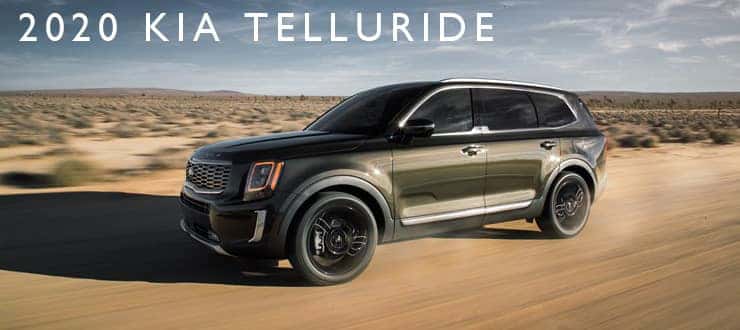 Discover The 2020 Kia Telluride
The Kia Telluride is one of the "Best New Cars of 2020," according to Autotrader. The honor is just the latest accolade for Kia's bold and boxy SUV, which continues to earn acclaim for segment leadership, driver satisfaction, safety, design, innovation, and overall value.
The Autotrader Best New Cars Award is intended to benefit a broad set of shoppers by highlighting a diverse group of 12 vehicles. Each vehicle on this year's list was agreed upon unanimously by the entire editorial and data team at Autotrader. To be considered, a vehicle must be of the current or next model-year and available for purchase at the time of the announcement. The editors capped the base price for consideration at $75,000. [1]
Brian Moody, executive editor for Autotrader, had the following to say about the Kia Telluride, "The Kia Telluride is the best three-row SUV you can get right now. In every aspect, they got it just right – space, looks, equipment, technology, comfort – it's all there…If a three-row SUV is in your future, consider the made-in-America Telluride, it's really, really good."
Kia's big and bold Telluride stands out in the crowded SUV segment. This latest addition to the Telluride's trophy case reflects the SUV's potential for exploration and adventure every time it's on the road. Telluride being named a "Best New Car of 2020" is a reflection of Kia's commitment to both the driver and passenger experience.
Find your next, new Kia Telluride at Ferguson Kia. Ferguson Kia is Oklahoma's longest established Kia dealer. No one, in Oklahoma, knows Kia better than the experts at Ferguson Kia. For over two decades, Ferguson Kia has been serving Oklahoma and the Greater Tulsa Metro. We have the new Kia Telluride for sale at our Kia dealership near Tulsa, OK.