2020 Kia Telluride Earns "Best 3-Row SUV for Families" Award
U.S. News & World Report has awarded the 2020 Kia Telluride its "Best 3-Row SUV for Families" accolade.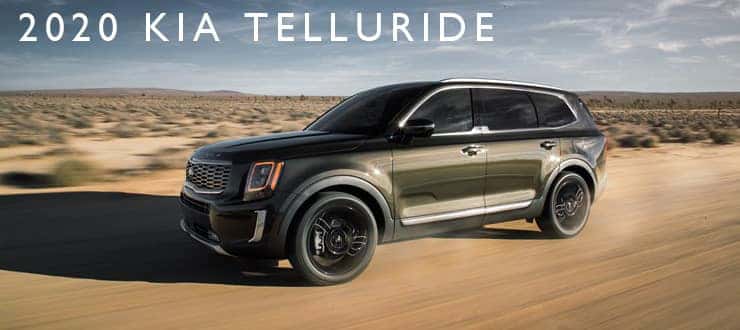 Discover The 2020 Kia Telluride
Telluride being named the Best 3-Row SUV for Families by U.S. News & World Report is the latest in a string of awards that have been bestowed on Telluride and is further validation of Kia's relentless commitment to making industry-leading SUVs . The flagship SUV's rugged luxury and an abundance of tech combined with comfortable seating for up to eight passengers continues to exceed customer expectations.
Winners were selected based on excellent professional automotive reviews, safety and reliability ratings, and the availability of family friendly features that keep occupants safe, connected and entertained. Vehicles with the highest composite score in their class were named the Best Car for Families in their respective categories. The Telluride, Kia's flagship SUV, lauded for advanced technology and driver-assistance systems.
U.S. News & World Report executive editor Jamie Page Deaton said,
"Kia made the right choices when they loaded the Telluride up with family friendly options and plenty of cargo space. Safety features like a surround view camera, front automatic braking and lane keeping controls keep everyone safe.  Features like tri-zone climate control and heated and cooled front and rear seats keep everyone comfortable.  Kia's UVO app is also impressive for how it helps parents coach their teens toward safe driving habits." [1]