2019 Kia Forte Wins Southwest Lifestyle Vehicle Of The Year Award
Earlier this month, the all-new 2019 Kia Forte was bestowed the title of "Car of The Year – Best Value" in Southwest Lifestyle Media's 2018 Southwest Lifestyle Vehicle of the Year awards. The 2019 Forte wowed the Southwest Lifestyle Media judges with its improved driving dynamics and Stinger-inspired design.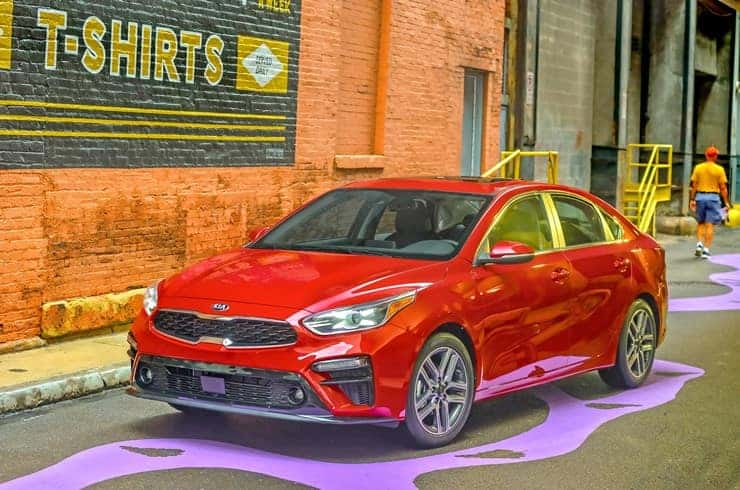 "The Kia Forte was really a standout in the Car of the Year field. It's stylish, efficient, fun to drive, and comes with premium tech and safety features that you'd expect in a car costing thousands more," said Becky Antioco, event director and founder of Southwest Lifestyle Media. "It really is a 'Best Value' in every sense and it exceeded our journalists' expectations in almost every category." [1]
Why should Oklahomans take notice of the Forte's latest achievement? There are varying degrees on whether or not Oklahoma is considered part of the Southwest region of the United States; after all. The truth is, you'd be hard pressed to find the same level of value, performance, and design, in a compact sedan, than that which you'll find in the 2019 Kia Forte; no matter which part of the country you call home.
Whether you're on the plains of Oklahoma's northeast panhandle, or up high in the forests of Oklahoma's southeast Ouachita Mountains, the 2019 Kia Forte is well equipped to fit your lifestyle. Thanks to its fun-to-drive attitude, upscale interior, and sporty design the 2019 Kia Forte proves that affordable compact cars don't have to be boring commuter cars.
Ferguson Kia is Oklahoma's longest standing Kia dealer. No one in Oklahoma knows Kia better than Ferguson Kia! Find the best deals and the best selection on a new, 2019 Kia Forte, at Ferguson Kia, in Broken Arrow, OK.
Sources:
[1]
Kia Media. https://www.kiamedia.com/us/en/media/pressreleases/14636/2019-kia-forte-wins-southwest-lifestyle-vehicle-of-the-year-award