Soul Buy Back Event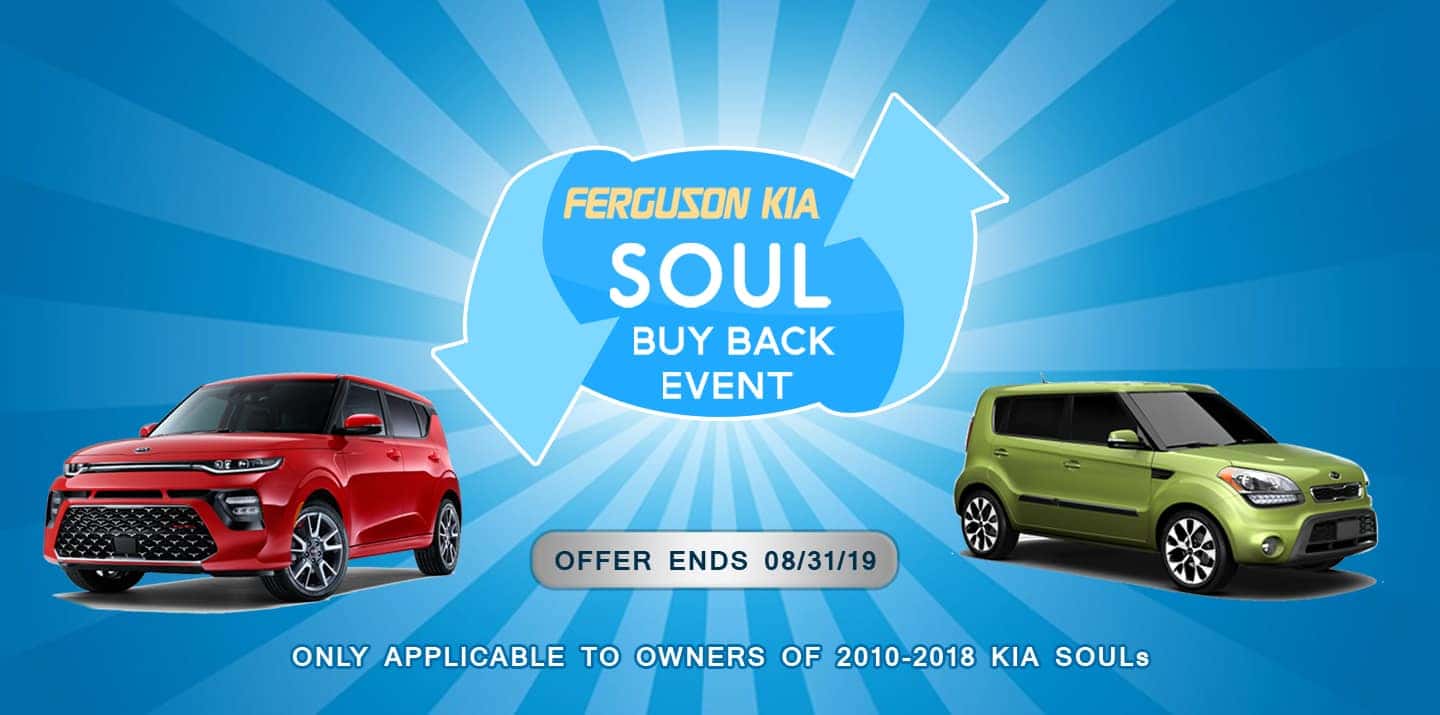 Ferguson Kia will pay you 110% of your KBB Instant Cash Offer (ICO), for your old Soul, during our SOUL BUY BACK EVENT. Or, you can TRADE UP and get 115%! If you trade in your old Kia Soul and purchase a new 2020 Kia Soul, Ferguson Kia will pay you 115% of your KBB ICO offer!
Your Instant Cash Offer is calculated using a KBB proprietary tool that accounts for fluctuating market conditions and used car prices that may vary from day to day, like home or stock prices. The calculation includes multiple data sources and is based on factors that affect used car pricing. The KBB ICO tool factors in details that are specific to your vehicle and critical to its evaluation, including mechanical condition, options, interior and exterior, mileage, year, make and model.
Swap out your old Soul for a brand-new, 2020 Kia Soul, at Ferguson Kia, during our SOUL BUY BACK EVENT! Hurry in, offer ends 08/31/2019.