Niro EV Concept Provides Glimpse Into Kia's Electrified Future
As part of Kia's "Boundless for all" future vision, the automaker has released a new Niro EV Concept compact SUV at this year's 2018 Consumer Electronics Show (CES) in Las Vegas. Under its new 'Boundless for all' vision, Kia will bring a future in which opportunities for mobility and transportation are limitless.
Kia plans to offer 16 new electrified vehicles by 2025. This new vision includes five new hybrids and plug-in hybrids, five new battery EVs, and an all-new mass market fuel-cell electric vehicle (FCEV). The first glimpse of these future vehicles is found in the newly unveiled Niro EV Concept.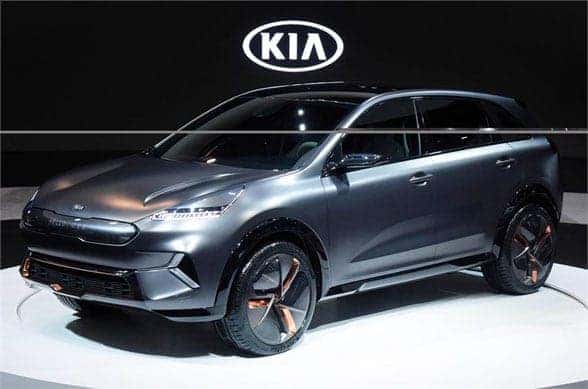 Traditional require a traditional grille that allows air to pass through, to the engine. The Niro EV Concept stands uniquely apart, in this aspect. Thanks to an aerodynamically-efficient body design, air slips over, around and beneath the vehicle with ease. The traditional grille is replaced by a smooth interactive display panel, combined with ultra-slim lamp technology in the overall front.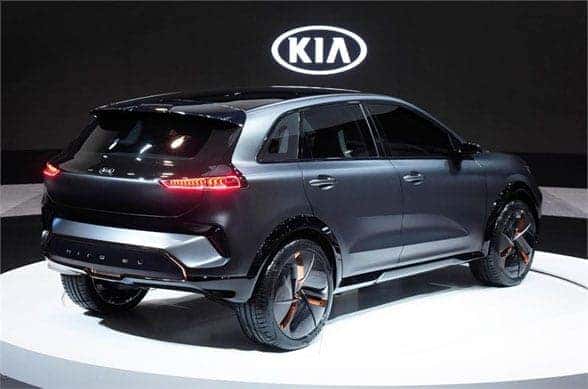 The new Niro EV Concept is a fully-electric compact SUV. Combining the stylish design of a modern compact SUV with the high efficiency of an advanced battery-electric powertrain, the Kia Niro EV Concept represents the next step in the brand's ongoing journey to electrification.
The Kia Niro EV Concept is perfect for Tulsa and Broken Arrow, city driving as it features a silent electric powertrain. The Niro EV Concept is powered by a next-generation electric vehicle powertrain, using new production technologies earmarked for near-future EVs from Kia. Energy is provided by a high-capacity 64 kWh lithium-polymer battery pack, paired with a powerful 150 kW electric motor. The Niro EV Concept suggests a driving range of 238 miles, with zero tailpipe emissions.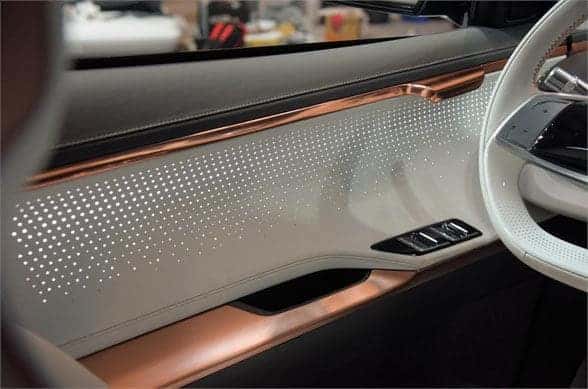 Inside, the cabin has been designed with a pure, minimalist and digital appearance, creating greater user interaction with new technologies and features. With a wrap-around design to cocoon the driver and passengers, the dashboard's horizontal layout has broad and smooth surfaces. The effect is an innate sense of space and calm in the cabin, enhanced by the soft shades of silver, grey and bronze covering every surface.